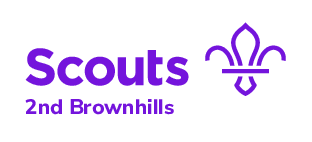 Adult volunteers - Aged 18 upwards
Put your skills to use, learn new ones, and contribute to an amazing life‐experience for you and your local community. Volunteering is easier than you think. With full support and training, you can volunteer on a flexible basis. Give young people the skills they need to succeed in life and discover how being a part of the Scouting family can be as rewarding for you as it is for them.
Each week, we give over 450,000 young people across the UK the opportunity to enjoy fun and adventure while developing the skills they need to succeed. We're talking about teamwork, leadership and resilience ‐ skills that have helped Scouts become everything from teachers and social workers to astronauts and Olympians.
We believe in bringing people together. We celebrate diversity and stand against intolerance, always. We're part of a worldwide movement, creating stronger communities and inspiring positive futures.
Volunteering with us doesn't have to involve working directly with the young people; there are many ways you can help behind the scenes to ensure we have the resources available to support skills for life in our local community.
There are often opportunities for you to experience Scouting on a larger scale at District, County, national and international events. From completing volunteering for the Duke Of Edinburgh Scheme, enhancing your CV, gaining experience or just having fun, Scouting has an opportunity for everyone!
We would love to welcome you to our team, get in touch with us to discuss your next adventure; info@brownhills-scouts.org.uk